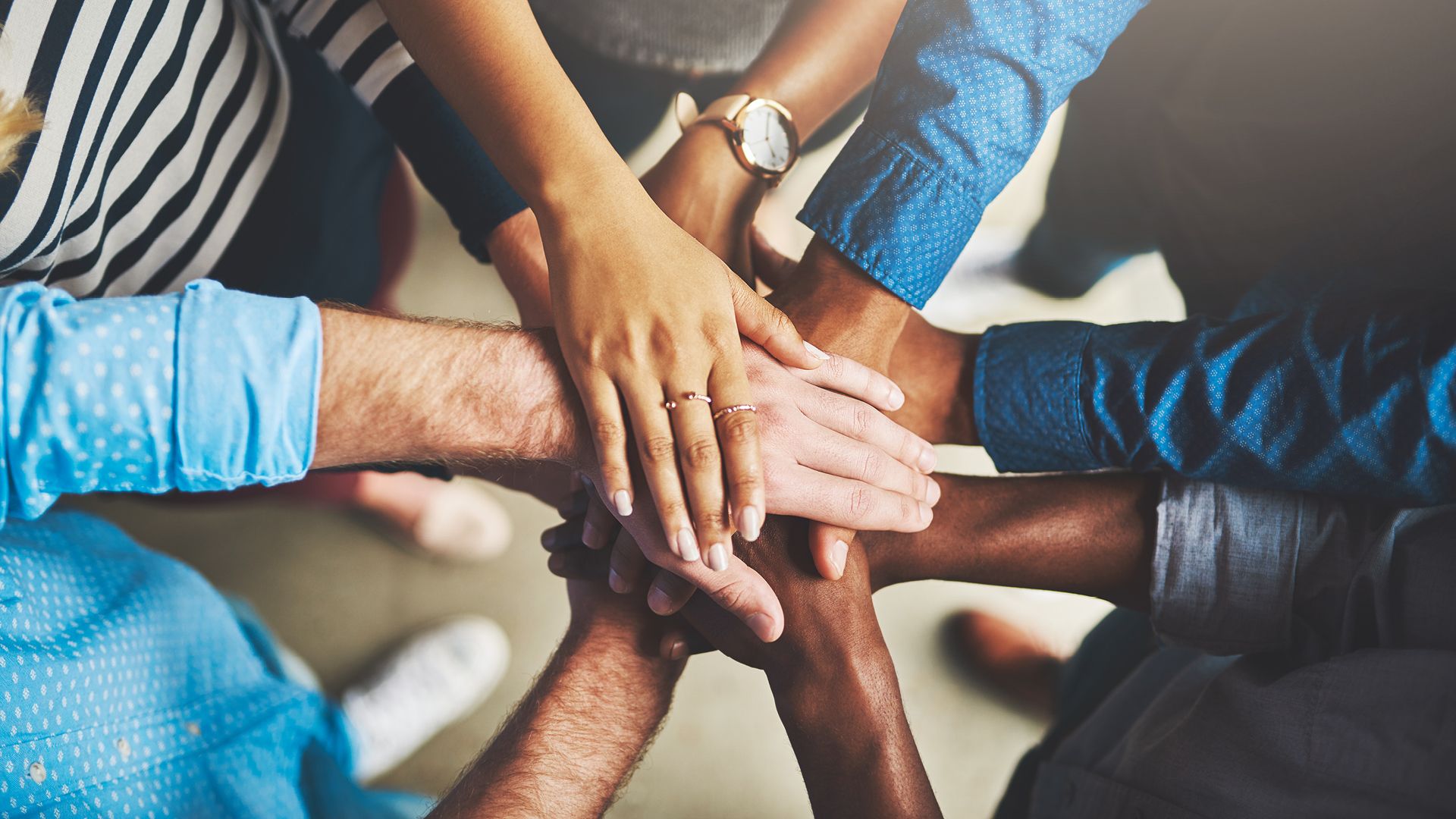 The Best Move You'll Ever Make!
We are a company of successful industry-leading real estate professionals, where a higher standard of service, communication, and commitment is never compromised.
With a strong full-time administrative team of 7, our brokerage has the resources to coach, train, and support our agents. We provide the environment where your business can reach its fullest potential with access to over 60+ knowledgeable, productive, and professional agents.
As a fiercely independent local business and a desire to be the best, we strive to provide the consumer with a better experience.
---
Why is House of Brokers the best move you'll ever make?
Knowledge is power
Set yourself apart from your competition. Surround yourself with our extremely knowledgeable, productive, and professional agents. Offering unparalleled education with individual & group training, a quality mentoring program, as well as access to industry-leading professionals. Your momentum to delivering an exceptional experience starts at House of Brokers Realty, Inc. The best move you'll ever make.
Learning is achieving
There are some things that just can't be taught on a test or in a classroom. Even successful agents strive to reach new goals. At House of Brokers, we understand the importance of training, coaching, and mentoring by an experienced team whose goal is to see you succeed. With our mentorship program, all new licensees will be assisted by a team of seasoned pros. They will educate you with a hands-on perspective, allowing you to grow your business at a much faster pace than going it alone.
Innovation never stops
Our technology and administrative support make it easier for our agents to provide great client service. This also allows you to work more efficiently from anywhere you desire. Further enhancing your success, you will be equipped with your own personalized agent website that feeds your CRM, individual marketing sites for each of your listings and so much more. Ready to learn more about the tools we have to offer and tour our campus? Click here to request your informational meeting below.
Part of something bigger
Columbia has been our home since 1981, and we are committed to the principles of fair housing and making a difference in this wonderful city and surrounding areas. Volunteering and giving back are how we contribute to those principles, which can be found at the core of everything we do. You will also discover that our philanthropic culture extends further than just the community in which we live, our company creates a nurturing and sharing environment so that you can enhance both your professional and personal lives.
---
From Just Starting Out to Seasoned Professionals!
Whether you are a brand new licensee, a solo agent, a seasoned team leader, or an agent who is looking to build a team, House of Brokers can help position you and your business for success. Upgrade your earning potential! Imagine aligning yourself with leading industry professionals, the possibilities are endless. Your momentum to a successful career starts at House of Brokers Realty, Inc. The best move you'll ever make.
---
Testimonials
" I believe that selling/buying a home is probably the most STRESSFUL thing a person can do. It is a rare quality to have a realtor take away that stress, watch every detail, follow up and keep your best interest in mind. Leslie did every one of these things beautify AND she did it with a smile. She knows her business. She knows what you might forget. AND covers every little thing. I cannot say enough about my experience with Leslie. Do yourself a favor. She's the best! ❤️ "
- Gail
" Leslie was awesome to work with! Professional, knowledgeable and helpful! Fully recommend her to anyone buying or selling their home! "
- Lindsey Fadde
" Leslie is a true Real Estate Professional. Over the years, we have had her sell 11 properties and she always has her clients' best interest in mind. She is a creative problem solver and an excellent communicator, always .keeping us updated. I can highly recommend Leslie for buying or selling your property. "
- Bobbi H
" Relocated to Columbia from out of state and was very fortunate to have had Leslie as our realtor. She was always available and had numerous homes for us to look at on our planned visits to Columbia. After looking at numerous homes and falling short on a good match, Leslie reached out through her network and found a couple of homes not on the market yet for us to see, and instant success. Leslie is a true professional and we were happy with all that she did for us. "
- Dennis & Sharon Mahoney
" I'm very happy with the quality of service Leslie provided. She helped me navigate the home buying process from afar and helped keep things moving along in Columbia when my closing date had to be adjusted due to storm related damage to my residence in Iowa City. Kudos to Leslie! "
- Leo Agnew
" We had both the privilege and pleasure of working with Leslie Bowman with House of Brokers Realty in Columbia, MO at the end of 2020 as well as the beginning of 2021. She not only found us an amazing new home but also sold our condo in record time. From day one working with her, she was extremely proactive, attentive, listened to our requests, and ultimately found us a home that our family couldn't be happier with. She made the entire process seamless and as easy as possible while keeping us fully informed every step of the way. When it came time to list our condo, Leslie represented us to the fullest extent and made sure to get top dollar for our property, all in under a week's time from the listing date. Just as with purchasing our new home, she made our selling experience seamless, smooth, and as easy as possible. We were extremely pleased with the service and expertise she provided, and would gladly work with her again whether it would be looking for another home, or selling our current home one day. Leslie wasn't just our realtor throughout the buying and selling process, she was also a great friend. I highly recommend her services to anyone looking to buy or sell!! "
- C.C. Fitz
" Leslie is a very patient, kind, and empathetic person. She could be good at many many things. She's chosen to be a realtor, and she's one of the best. Countless times in our journey to purchase a house she told us things that we did not want to hear. It turns out in the end that she was correct every single time, without exception. If we ever sold our house we would use Leslie without any hesitation, our experience was so good. "
- Scott Y
" I purchased my first home with the help of Leslie Bowman. Exceptional customer service is an understatement. She went above and beyond to help with all aspects of my new house. This included finding a person to fence my yard for my Labrador Retriever, assisting with a loan officer, knowing what to look for in the home, and recommendations for maintenance service. Being a first-time homeowner and being new to the process she made me feel at ease. I know she cares about the buyer and wants their needs to be met. I highly recommend her to everyone on the house hunting adventure. ⭐️⭐️⭐️⭐️⭐️ "
- Erin Leahy
" Leslie helped me find the ideal house. In the process she had to work with an out-of-state client and helped me navigate a last-minute natural disaster at my house in Iowa. Leslie kept the sellers of my new house informed and helped me retain a positive attitude about the events that occurred. I'd definitely recommend Leslie to all potential clients "
- Leo Agnew
" I had a change in jobs that caused me to have to up and move states in a matter of days. Trying to sell my house in Missouri while working long hours in Arkansas would have been an absolute nightmare without Leslie. She took care of absolutely everything. She went and saw what repairs were needed, found good people to do the repairs at a great price, had the entire house cleaned, and sent documents online that were extremely fast and simple to read and sign. When my home went on the market, Leslie had it under contract in less than a day for 100% of the asking price. I could not imagine having a better experience selling my home. Leslie is amazing! "
- Michael Scherer
Previous
Next